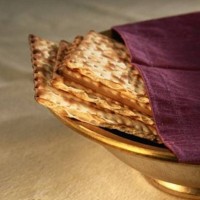 What is Leaven?
by Dr. David E. Jones | March 19, 2012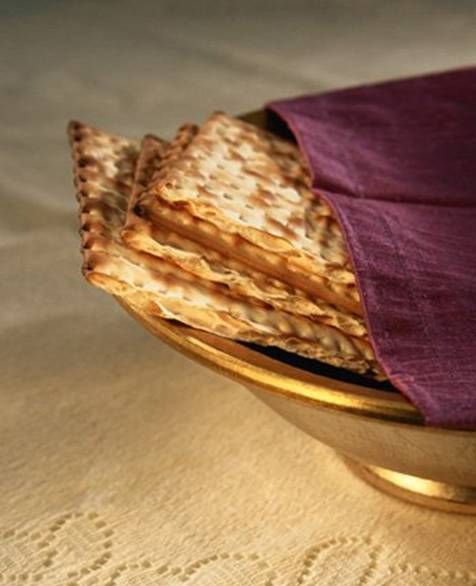 What is leaven?
With Passover on the way it is yet time again to thank the Father for His provision and begin our quest of looking for leaven in all our dwellings.
I always love the time of Pesach (Passover). Pesach is a reminder to all of us that we have been redeemed. From time to time we need reminders that YHWH is in control of all things, including our lives. Pesach observed biblically achieves this goal.
Most know that Pesach is at the culmination of plagues and judgments that were meted out on Mitzraim (Egypt) for the purpose of bringing them out.
Genesis 15:13-14 - And he said unto Abram, Know of a surety that thy seed shall be a stranger in a land that is not theirs, and shall serve them; and they shall afflict them four hundred years; (14) And also that nation, whom they shall serve, will I judge: and afterward shall they come out with great substance.
Deuteronomy 26:8 - And the LORD brought us forth out of Egypt with a mighty hand, and with an outstretched arm, and with great terribleness, and with signs, and with wonders:
If you look into the entire Pesach story it is very prophetic of what the Father desires to for His children, even today. We know that Yeshua is our Pesach Lamb and as believers we should observe Pesach.
1 Corinthians 5:7-8 - Purge out therefore the old leaven, that ye may be a new lump, as ye are unleavened. For even Christ our passover is sacrificed for us: (8) Therefore let us keep the feast, not with old leaven, neither with the leaven of malice and wickedness; but with the unleavened bread of sincerity and truth.
I don't want to spend much time on that at this time. I believe that the Father is telling the Bride to get rid of the leaven in our lives. If we are to be a bride without spot or wrinkle, then we should start learning how to identify the spots and wrinkles in our lives, for the purpose of getting rid of them.
The feast of unleavened bread teaches us how to discern the leaven in our lives. It truly is amazing how much leaven you will find if you will truly look for it. I have learned to not take ANYTHING for granted and inspect EVERYTHING. This really does teach us a spiritual lesson in a spiritual way.
How many of us take our daily routines for granted, not looking at everything we encounter and inspecting what we allow to enter into our lives? We are told to beware of the leaven that could enter our lives. I am not saying that we should be fearful, I am saying that we should be wise. We need to keep our focus on the Father and keep out hearts and minds set on Him and His word.
Sometimes in our lives we may encounter things that would be considered "leaven." Do we allow those things in our lives or do we get rid of it?
Leaven is defined as a thing that causes something to "puff up" or to ferment or to rise. What is interesting about this is when you look at this in a natural context. To make dough naturally you would mix flour, or some kind of grain, and water and let it just sit. Over time the mixture would collect yeasts or molds in the air and the mix would "sour". If left too long, this mix would turn moldy and would not be able to be used. The interesting thing about this is that it brings out the fact that the leavening of dough is a process of fermentation or decay. Leaven leads to decay!
If left unchecked, the leaven in our lives will lead to spiritual decay. It is important that we continually are looking to the Word of YHWH as our guide and allowing the Word to be written on our hearts. If we would truly look at the leaven that we allow into our hearts, instead of making excuses for it, we would change.
During this time of Pesach/ unleavened bread/ Firsfruits, let us examine ourselves to get the leaven out. Take nothing for granted, examine everything! Do not just assume that everything is o.k. examine EVERYTHING and if it's not in the Word of YHWH may we get rid of it so that we can remain unleavened, just the way we were intended to be.
Until next time,
Shalom,
David